foodsafety-hygiene-2022
About Conference
Euroscicon invites all the participants from all over the world to attend "11th International Conference on Food Safety, Hygiene And Regulatory Measures" during September 22-23, 2022 at London, UK. This includes prompt keynote presentations, oral talks, poster presentations, Workshops and Exhibitions.
| | |
| --- | --- |
| Conference Name | |
| Date | September 22-23,2022 |
| Place | London, UK |
The Theme of the Conference is "Global Forum of Innovations in Food Safety". The main objective is to bring all the leading academic scientists, researchers, and research scholars together to exchange and share their experiences and research results about all the aspects of Food Safety.
It also provides the premier interdisciplinary forum for researchers, practitioners, and educators to present and discuss the most recent innovations, trends, and concerns, practical challenges encountered, and the solutions adopted in the field of Food Safety. The conference program will cover a wide variety of topics relevant to the Food Science, including Food Safety, Food Laws and Regulations, various technologies in Food Industry, Food Toxicology, Food Security and so on.
Food Safety 2022 could be an exceptional event that brings along a novel and international mixture of Food analysis techniques and technology, leading universities and pathology analysis establishments creating the conference an ideal platform to share expertise, foster collaborations across trade and world, and assess rising technologies across the world. World-renowned speakers, the most recent techniques, tactics, and the newest updates in Food Safety and Regulatory Affair fields are hallmarks of this conference.
Who Can Attend the Conference?
Session And Tracks
Food Safety is a general term refers to reduce the risk of individuals becoming sick from foodborne illness through managed handling, preparation and storage of foods. Every food establishment uses, processes, and sells food in different ways. The main aim of food safety is to prevent the food from contamination. Regardless of why you are handling the food it is essential that always apply the proper food safety principles. If a food safety system is producing the food as safely as possible 100% foodborne illness can be preventable.
2.Food Safety Laws and Regulations:
Food safety Regulations is an interdisciplinary subject region takes part in food science, law and food/health policy as applied to the regulation of the entire food chain. Keeping in view, industry to market process, food safety concerns include food labeling, food hygiene, food additives and pesticide residues, as well as programs on biotechnology and guidelines for the management and authorization systems for foods. The nature of some current food safety regulatory issues will change with time include regulation of genetically modified foods including labeling, nutrition and health claims, rapid response to food emergencies, food borne disease outbreaks and emerging pathogens.
3.Food Preservation and Quality Standard:
The quality of food not only depends on raw materials but also depends on preservation methods of food. It ensures that the quality, edibility, and the nutritive value of food remains same. On other hand food preservation is primarily aiming at minimizing post-harvest losses of food while improving the shelf-life and value addition. It also includes the process that prevents visual deterioration. Food quality standards have benchmarked the required level of food quality parameters, linking the safety management systems to the desired quality.
4.Food Safety in Retail Foods:
Every food business is required to follow the legal requirements for food safety. The food retail division covers organized modern retail and traditional groceries, food service industries. In the retail segment, food safety is very important as food retail the end of the food chain before it reaches the consumer.
Even though different types of food retail have their own food safety issues as risk management, good practices, includes hygiene practices, are important in any food sector.
5.Microbiological and Chemical Aspects of Food Safety:
When you hear "food safety," there is a natural tendency to think initially of microbiological issues. Microbiological hazards are one of the most significant causes of food poisoning. Many microorganisms can taint foodstuffs and cause a variety of illnesses. Food the basic need of man can cause demoralizing impacts if filthy with pathogenic microbial toxins. Modern food safety has its origins in food preservation methods.
These food safety methods of preservation and control are used widely in food sector as part of HACCP plans to reliably produce food for an intake with high quality and safety. Microbiology testing and chemical analysis will continue to move toward more rapid and sensitive methods and techniques.
6.Food Safety and Hygiene Regulations: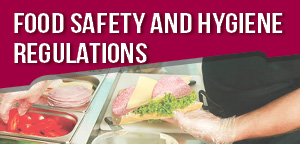 Food safety and hygiene legislation is projected to make assured that food is stored, prepared, handled, and distributed in a hygienic manner. We can take administration and legal action when we have visited locations and there are serious problems. Where standards do not meet the necessities of the food safety regulations, we will take administration action to correct the problem and stop public from becoming ill.
The food safety regulations that you need to consider three areas of business - the layout of the premises; the requirements for the rooms where foodstuffs are prepared, treated, or processed and what to do with the food waste.
7.Food Safety management Systems: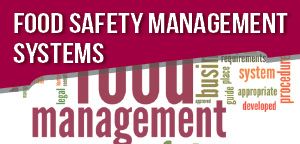 A Food Safety Management System (FSMS) is not only a legal obligation, but a supportive tool to make sure safe practices are followed within your business. Safer food, better business, is a food safety management system intended for smaller food businesses to put in place, implement and maintain a FSMS based on the principles of Hazard Analysis Critical Control Point.
All food business operators are required to hold an appropriate written food safety and hygiene regulations. A FSMS is a logical method for scheming food safety hazards within a food business to make sure that food is safe to eat.
8.Food Safety Modernization Act:
The US Food and Drug Administration's (FDA) Food Safety Modernization Act (FSMA) is the most comprehensive change in food safety laws in the US in more than 70 years. Around 48 million people get sick, 128,000 are hospitalized, and 3,000 die each year due to foodborne diseases.
Through FSMA, the U.S. Congress focuses more on the food industry on the prevention of foodborne illness. FSMA will trace each sector to produce business supply chain from farm-to-fork. The FDA Food Safety Modernization Act (FSMA) prevents the controls for Human Food rule and for the Animal Food rule.
Ingestion of a healthy balanced diet can aid to avoid diet-related illness maintain to keep active and a healthy weight. The effective running of food ingestion and nutrition are both key to good health. We need to substitute nutrients in our bodies with a fresh supply every day.
A healthy diet comprises a lot of natural foods. A number of these criteria are differing as a food that is completely stable and safe regularly will not breakdown and deliver sensory replies and savors when consumed.
10.Novel Foods and Nano Materials:
Novel food is nothing but the food that has not been consumed to a substantial amount by humans. Novel food can be newly documented, advanced food and food manufactured using new skills and manufacture processes, as well as food which has been traditionally eaten outside of the EU.
Novel food includes the new sources of vitamin K (Menaquinone), agricultural products like chia seeds, noni fruit juice and also food imitative from the new manufacture process. If novel food is projected to change another food, it must not differ in a way that the intake of the Novel food would be nutritionally injurious for the consumer.
11.Genetically Modified Foods:
Genetically Modified Foods (GMO) are foods refers from the organisms whose genetic material (DNA) has been reformed through genetic engineering. This technic is called as modern biotechnology or gene technology or recombinant DNA technology.
In the future, genetic modification can be targeted at changing the nutrient content of food toxicity, allergenicity, specific components thought to have nutritional properties, the stability of the inserted gene, nutritional effects linked with genetic change, any involuntary effects which could result from the gene insertion.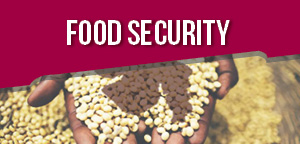 Food security is the state in which all the individuals at all eras have access to adequate safe and nutritious food that encounters their dietary requirements and food preferences for an active and healthy life.
Food and nutrition security is complex tasks overpass many sectors, disciplines, and policy areas. The Establishment of Malawi distinguishes that access to and use of nutritionally suitable and safe food in the right quantities is a right of everyone. This will enable them to lead an active and healthy life.
13.Food Toxicology and Allergens: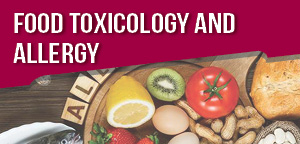 There is no perfect peculiarity among food allergy and immunological toxic responses to food substances. Allergens are often tackled with the need to conduct a different analysis in patients complaining of an adverse reaction to one or more foods. Evidence is increasing that this effect spreads to the global level as developing countries adopt a 'Western' lifestyle. Diminishing the risk from allergenic foods is a mutual responsibility of all stakeholders.
14.New Developments in Food Industry: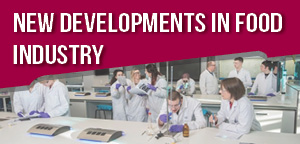 The question of regulation, innovation and their influence on competitiveness in global markets has a high relevance for the food industry. However, little has been done to understand the effect of regulation on the capacity of such a traditional industry like the food industry to discover and to introduce new products and services in the market.
Transformation activities in the food industry can be detected on different levels and with differing methodological approaches innovative fields in the food industry are analyzed whether the existing regulatory framework has hindering or facilitating impacts on the development and introduction of new supplements: the use of genetic engineering approaches for food production and food processing, the field of health align Functional Foods and organic food products.
15.Food Processing and Analysis: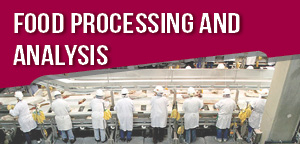 The fast moving world has replaced home-cooked food with processed food, causing in essential growth of the processed food industry. Food processing is the process of renovating raw ingredients into food. This method takes clean crops or animal products and uses them to produce long shelf-life products that are highly marketable. Indeed, over the past 20 years, Food Processing stocks have, on average, delivered high single-digit annual total returns, with much less volatility than the broader market indexes.
There are many benefits related with food processing. The exclusion of toxins, preservation of unpreserved foods that are transported from long distances and the deletion of pathogenic micro-organisms are just a few examples.
16.Medical Foods and Dietary Supplements:
The medical foods and dietary supplements are regulated by the Food and Drug Administration. There is a lot of difference between the medical foods and dietary supplements. The dietary foods are locally advertised healthy food, whereas the medical foods are produced by the medical supplement manufactures.
Dietary supplements are functional foods are intended to provide nutritional support for the healthy people, whereas the medical foods are intended to provide support for nutritional management of a specific diseases and it is used to be under the supervision of a physician.
17.Food Additives and Labelling:
Food additives are the substances that are added to food to maintain or improve the safety, freshness, taste, texture, or appearances of food are known as food additives. These food additives are also derived from the plants, animals or minerals and can be synthetic. Food labelling can provide consumers with the information they need and desire to make food choices.
Labelling is mandatory for nutrition information to be declared on prepacked food. Food labels contain more information; it's frequently difficult to know what you should be looking for and what it all means. But if you want to improve your diet and make healthy choices, it's important to get into the habit of checking the label.
18.Food Safety in Biotechnology: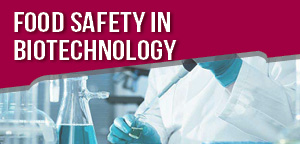 Biotech crop has been advertised since 1996; some food campaigners have raised uncertainty about whether biotech crops are as safe as conventional crops. The United Nations is forecasting that the global population will grow by one-third to 9.1 billion by 2050. This will need a 70% growth in agricultural production.
Biotechnology has confirmed to be an essential tool in meeting this challenge of growing our safe and affordable food supply. Future technologies will empower farmers to grow yields that are drought-tolerant, or freeze-tolerant, and crops that have an enlarged nutritional value – this is particularly important in developing countries where starvation and food shortage has reached awful levels.
19.Food Production and packaging systems:
Food Packaging is the safety net that protects your product. It plays a vital role in preserving food throughout the distribution chain. Deprived of packaging, the handling of food can become negotiated as it is contaminated by direct contact with physical, chemical, and biological contaminants.
In present years, the growth of novel food packaging has not only improved the shelf life of foods, but also their safety and quality. From the materials to the finished product, primary and secondary packaging solutions are vital in making sure your product brings a strong first impression when it reaches your consumer.
20.Food Safety Oil and Fat Analysis:
Oils and fats are important nutrients in a healthy diet. Structurally, they are esters of glycerol with three fatty acids. As such, they are scientifically called triacylglycerols but are commonly referred to in the food industry as triglycerides. Although the terms 'oils' and 'fats' are often used interchangeably, they are usually used to distinguish triglycerides in the liquid state at ambient temperatures (oils) from those in the solid state (fats).
They are commonly of vegetable origin (e.g., palm oil, rapeseed oil, soyabean oil, olive oil, cocoa butter, etc.) or animal origin (e.g., pork lard, beef tallow, fish oils) as well as from animal milk fats.
The fatty acids found in most consumed oils and fats are composed of long carbon and hydrogen chains, typically containing from 8 to 20 carbon atoms, mainly with even numbers of carbon atoms, although animal fats also contain significant levels of odd-chain fatty acids.
Nutrigenomics (also known as nutritional genomics) is broadly defined as the relationship between nutrients, diet, and gene expression. The launch of the Human Genome Project in the 1990s and the subsequent mapping of human DNA sequencing ushered in the 'era of big science', jump-starting the field of nutrigenomics that we know today.
Nutrigenomics as a research field very much depends on the recent development of advanced technologies that allow us to process a large amount of data relating to gene variants. These so-called '-omics' technologies: genomic, proteomic, metabolomic and transcriptomic, allow us to identify and measure many different types of molecules simultaneously.
22.Good Manufacturing Practices:
Good Manufacturing Practices or GMP is a system that consists of processes, procedures and documentation that ensures manufacturing products, such as food, cosmetics, and pharmaceutical goods, are consistently produced and controlled according to set quality standards. Implementing GMP can help cut down on losses and waste, avoid recall, seizure, fines, and jail time. Overall, it protects both company and consumer from negative food safety events.
GMPs examine and cover every aspect of the manufacturing process to guard against any risks that can be catastrophic for products, such as cross-contamination, adulteration, and mislabeling. Some areas that can influence the safety and quality of products that GMP guideline and regulation address are the following:
Food engineering, food chemistry, and food microbiology are the three disciplinary pillars governing the processing of value-added food products. Working together, these disciplines can revolutionize our current food system. Indeed, it is difficult to conceive of a food-related issue without consideration of all three fields.
Our focus is on food engineering, which is the application of physics to food systems and the physical attributes of food products. Food engineers have helped develop several advanced thermal (e.g., ohmic and microwave heating), nonthermal (e.g., high pressure and pulsed electric fields) technologies.
For example, meat and seafood processors utilize high-pressure processing to inactivate pathogens in meat and oysters.
24.Organic Food and Sustainable Agriculture:
Organic farming is a form of agriculture in which agricultural land is cultivated without the use of artificial fertilizers, or artificial pesticides, growth regulators and livestock feed additives. Organic farming excludes or strictly limits the use of synthetic fertilizers, pesticides, and livestock feed additives. The goals of organic farm systems include the maintenance of soil fertility, efficient usage of water, maximizing soil fertility, and improved animal welfare as well as environmental aspects indirectly related to farming such as reduction of energy use and avoidance of pollution.
Sustainable agriculture is the practice of farming using principles of ecology. Unlike organic agriculture, sustainable agriculture focuses on the ability of providing food on the long-term. As such, besides artificial fertilizers, and pesticides .it also does not allow the use of agricultural machines running on non-renewable resources.
Conference Highlights
KEYNOTE SESSIONS
Oral presentations
Young Researcher Forums
Poster Presentations
Video Presentations
E-poster Presentations
Honorable Guests Presentations
Exhibitions
Felicitations
Free Lunch
Questionnaires
Market Analysis
We are honored to invite you all to attend and register for the 11thEdition of International Conference on Food Safety, Hygiene and Regulatory Measures (Food Safety 2020) to be held in London, UK from April 13-14, 2020
The global food safety and hygiene compliance market is experiencing steady growth in the forecast period on account of an increase in food demand also have a threat of critical diseases such as foodborne illnesses which have created an urge to implement and follow food safety regulations. The technological advancements have led to a highly competitive market. The developed countries in terms of modern technology, better standard of living, infrastructure, and many others are the factors which are drives the economy of countries. The blend of all factors is projected to boost entire food safety and hygiene compliance market.
We cordially invite you to join us at the Food Safety 2022 where you will be sure to have a meaningful experience with scholars from around the world. All members of the Food Safety organizing committee look forward to meeting you in London, UK
For more details please visit: https://foodsafety-hygiene.euroscicon.com/
Serving safe food is important for health as well as financial reason
Food safety directly affects you, your co-workers, your customers, and the food service operation its
Although serving safe food takes a little extra time and effort, it is part of being a professional
The London familiar to international visitors is a much smaller place than that. Tourist traffic concentrates on an area defined by the main attractions, each drawing between one and seven million visitors in the course of the year: Buckingham Palace, the British Museum, the National Gallery, Westminster Abbey, Madame Tussaud's waxwork collection, the Tower of London, the three great South Kensington museums (Natural History, Science, and Victoria and Albert), and the Tate galleries
Property correspondents and estate agents like to describe London as a collection of villages, and there is some truth in their cliché. The population in the various neighborhoods tends to be diverse because the working of the English housing market has provided most areas, even the most exclusive, with at least some public rental housing..
Food safety doesn't just affect customers; it affects your company and bottom line. If even one thing you learn at CIFSQ Conference avoids a food foodborne illness, you could prevent the kind of incident that can devastate a company or brand. On a broader scale, food safety is also an essential factor for public health, social stability, and global commerce.
Food Safety 2020 aims to bring together leading Academic scientists, NGO professionals, Food Agronomists, Food Policy makers and regulators, Researchers and Research scholars to exchange and share their experiences and research results, about all aspects of Food Safety, Nutrition, Public Health and Economic regulations. It also provides the premier interdisciplinary and multidisciplinary forum for researchers, practitioners, and educators to present and discuss the most recent innovations, trends, and concerns, practical challenges encountered, and the solutions adopted in the field of Food Safety, Nutrition, Public Health and Global Economics
Past Conference Report
The "10th International Conference on Food Safety and Regulatory Measures" was held on May 23-24, 2019, in Zurich, Switzerland with the presence of professional researchers, scientists involved in the development of high-quality education & research in all aspects.
Food Safety 2019 witnessed an amalgamation of peerless speakers who enlightened the crowd with their knowledge and confabulated on various topics related to the field of Food Safety and Hygiene. The highly exalted conference hosted by Euro's icon was marked with the attendance of renowned and brilliant researchers, business delegates and talented student communities representing more than 20 countries around the world.
The conference has tried grounding every aspect related to Food Safety and Hygiene, covering all the possible research areas.
The conference aimed a parallel rail with theme "Global Forum of Innovations in Food Safety". The meeting engrossed a vicinity of cognizant discussions on Food Safety and Hygiene, Food Hazards and HACCP, Risk Analysis and Management, Food Safety Surveillance System, Food Safety Operations in Food Processing, Handling and Distribution, Food safety, Food Safety Laws and Regulations, Microbiological and Chemical aspects of Food Safety, Food Preservation and Quality Standard, Food Safety in Retail Foods, Food Borne Diseases and Its Prevention, Food Allergies and Intolerance, Food Contamination and Chemical Toxicology.
The two days event implanted a firm relation of upcoming strategies in the field of Food Safety with the scientific community. The conceptual and applicable knowledge shared, will also foster organizational collaborations to nurture scientific accelerations.
We are thankful to all our speakers for encouraging and supporting us to conduct the conference and catapulting the same to pinnacle of success.
The meeting was embarked with an opening ceremony followed by Keynote Sessions and followed by series of lectures delivered by Honorable Guests and members of the Keynote forum. The highlights of the meeting were the eponymous lectures, delivered by:
All of them provided their fruitful contributions in the form of highly informative presentations and made the conference a top notch one.
Erosion is prerogative to thank the Organizing Committee Members, Keynote speakers and Chairs on transcribing the plenary sessions and workshop in a diversified and variegate manner to make this conference an enviable artefact.
We also express our sincere thanks to all the media partners for the promotion of our event to glory.
Food Safety 2020 would not have reached the pinnacle if not with the support of International, multi-professional steering committee and coordination of the Journal of Food Microbiology, Safety & Hygiene, Journal of Nutrition and Food Sciences and Journal of Food Processing and Technology.
With the grand success of Food Safety 2019, we are glad to announce our next upcoming conference "11th Edition of International Conference on Food Safety, Hygiene and Regulatory Measures" which is going to be held in London, UK during April 20-21, 2020.
Hoping to meet you again coming year at Barcelona!!!
learn more